4 Potomac Street
Rochester, NY 14611
TEL: 585-241-6000
MARTENS
Specialty Flooring, Inc.
Call the Industrial Floor Experts,
Call MARTENS: 585-241-6000


For Best Results, We Use Quality
Dur-A-Flex & Ardex Products.






Chip Epoxy Color Blends

The above images are close representations of the colors available and should be used only for reference and not for color specification purposes. MARTENS will also mix custom colors for any specific applications you may have. To request an exact sample of the actual color or for more information on custom colors, call us at 585-241-6000.
SERVING: ROCHESTER • SYRACUSE • BUFFALO • ALBANY • UTICA
• CORNING • ELMIRA • BINGHAMTON • WATERTOWN

MARTENS can embed your company logo, team logo or any graphic on your shop, garage or lobby floors...more>.
© 2018 MARTENS CORP, Rochester, NY USA
To View Additional Color Samples, Click on the Links Below: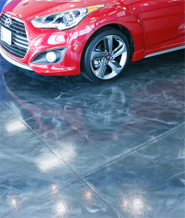 Solid Epoxy Colors
Quartz Epoxy Color Blends
Call the Epoxy Floor Experts, Call MARTENS:

585-241-6000

• ROCHESTER • SYRACUSE •BUFFALO • ALBANY • UTICA
• CORNING •ELMIRA • BINGHAMTON • WATERTOWN