A Family Owned Business Since 1987


Call the Epoxy Floor Experts, Call MARTENS: 585-241-6000

4 Potomac Street
Rochester, NY 14611
TEL: 585-241-6000
FAX: 585-241-6002
MARTENS
Specialty Flooring, Inc.
Ideal where down time is a critical factor. Acrylic resin floor systems (MMA) are ready for use an hour after application. In addition, its very low cure temperature (-20F) allows install ti on in freezers and cool rooms with minimal effect to production. It is UV resistant and can be used indoors or outdoors without chalking or yellowing. A seamless, self-leveling system, Acrylic floors can be used over concrete, wood or tiled surface.
Epoxy provides a very durable, fade resistant finish with very good abrasion resistance and resistance to acidic materials, alkalis and other industrial chemicals. Because of its seamless characteristics and very low porosity it is very easy to clean and maintain.

Epoxy floor systems are available in a variety of colors, surface finish and optional additives such as non-skid or antimicrobial to address specific needs. To extend the life and performance of an Epoxy floor system, we highly recommend applying a top seal coat.
Urethane floor coating systems provide a very durable, easily colored, high gloss light reflective surface in demanding commercial and industrial settings. They are mostly used as a final top coat and available in high gloss or matt finish.
Accidental discharge of static electricity can damage sensitive electronic equipment and components. This is especially critical where IC's, memory or BIOS chips are manufactured or used in other assemblies. An electrostatic dissipative flooring system will eliminate unwanted static build up by dissipating static electricity caused by motion friction.
Call the Industrial Floor Experts,
Call MARTENS: 585-241-6000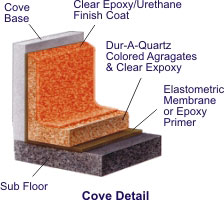 For Best Results, We Use Quality
Dur-A-Flex & Ardex Products.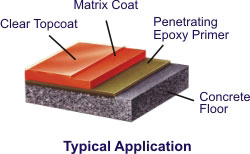 Acrylics, Methyl Methacrylate Systems (MMA)
Epoxy Floor Systems
Urethane Floor Systems
Electrostatic Dissipative Floors
HIGH STRENGTH • ABRASION RESISTANCE • CHEMICAL RESISTANCE • LOW ODOR
UV RESISTANT • FAST CURE (Less Than an Hour) • STRENGTH & RESILIENCE
LOW GLARE SATIN FINISH • TEMPERATURE INSENSITIVE (Cures at -20)
SERVING: • ROCHESTER • SYRACUSE • BUFFALO • ALBANY • UTICA
• CORNING • ELMIRA • BINGHAMTON • WATERTOWN
HEAT RESISTANCE • HIGH STRENGTH • CHEMICAL RESISTANCE • THERMAL SHOCK
Antimicrobial Floors
Hospitals, restaurants, bio labs and food processing plants need a germ free environment. Not only is a seamless, epoxy coated floor much cleaner, an Antimicrobial top coats applied to the epoxy base can help prevent the spread of micro organisms.


Methyl Methacrylate (Acrylic) floors cure in one hour and can be applied at -20 degrees.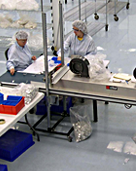 Antimicrobial floors help prevent the spread of microorganisms. Applications include hospitals, laboratories, clean rooms and pharmaceutical production.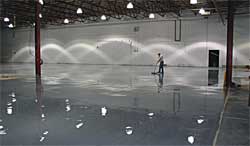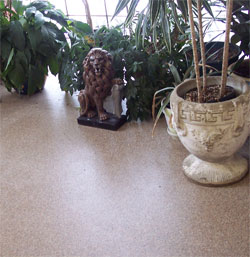 MARTENS will install a floor that will enhance the architectural features of your facility.
HELPS PREVENT THE SPREAD OF GERMS
PREVENTS DAMAGING STATIC BUILDUP
Engineered Cementitious Composites
Cementitious Composites are a mixture of cement and resinous materials and or polymer fibers that provide a stronger and more superior surface than concrete. They are more often used to repair cracked, pitted and

SERVING: • ROCHESTER • SYRACUSE • BUFFALO • ALBANY • UTICA
• CORNING • ELMIRA • BINGHAMTON • WATERTOWN

MARTENS can embed your company logo, team logo or any graphic on your shop, garage or lobby floors...more>.
© 2012 MARTENS CORP, Rochester, NY USA