Call The Epoxy Floor Experts,
Call MARTENS: 585-241-6000
SERVING: • ROCHESTER • SYRACUSE • BUFFALO • ALBANY • UTICA • CORNING
•ELMIRA • BINGHAMTON • WATERTOWN

MARTENS
Specialty Flooring, Inc.

A Family Owned Business Since 1987
Commercial & Industrial Epoxy
Floors at Half the Cost of Installing
a New Concrete Floor
Installing a concrete floor or restoring an existing concrete floor, heavy-duty industrial coatings like Epoxy, advanced Acrylics or Urethanes will provide beauty and durability and give your facility a brand new look.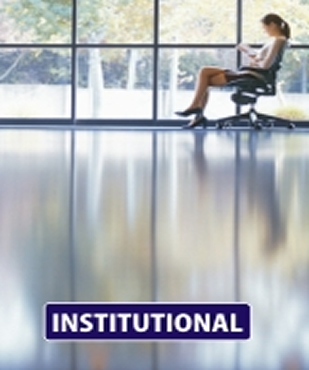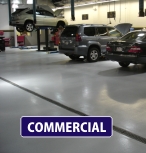 Call the Epoxy, Acrylic & Urethane Floor Experts,
Call MARTENS: 585-241-6000
Epoxy Floors
Acrylic Floors
Urethane Coatings
Chemical Resistant Floors
Electrostatic Dissipative Floors
Seamless Floors
Cementitious Coatings
Manufacturing Facilities
Industrial Clean Rooms
R & D Laboratories
Aircraft Hangars
Warehouses
Mechanical Shop Floors
Residential Garages

Automotive Services
Commercial Kitchens
Animal Care Facilities
Fire Houses
Retail Establishments
Home Basements
Solid Colors
Custom Colors
Quartz Blends
Macro Chip Blends
Micro Chip Blends
Non-skid Matte or Gloss
4 Potomac Street.
Rochester, NY 14611
TEL: 585-241-6000
FAX: 585-241-6002
SERVING ROCHESTER • SYRACUSE • BUFFALO • ALBANY • UTICA • CORNING
•ELMIRA • BINGHAMTON • WATERTOWN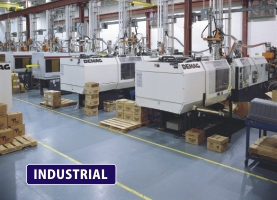 Why spend valuable financial resources pouring a new concrete floor when you can rebuild and improve your existing floor for half the cost. MARTENS has been installing epoxy floors for more than 25 years. Our experience is your assurance of a durable, long-lasting epoxy floor. Our flooring system will not only provide a new look to your facility, it will extend the life of your floors and reduce your maintenance & cleaning costs.
Let us help you determine the right solution for your commercial, industrial or institutional epoxy floors. You can depend on us to deliver quality service, on time and on budget. We guarantee it.
You Can Count on MARTENS
to Provide a High Quality,
Trouble-free Epoxy Installation




For Best Results, MARTENS Uses Quality
Dur-A-Flex Epoxy and Ardex Products.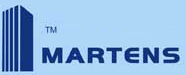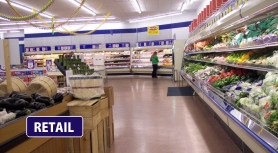 © 2016 MARTENS CORP Rochester, NY USA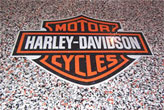 MARTENS Can Embed Your Logo or Any Color Graphic in Your Lobby, Shop or Garage Floor.....more>>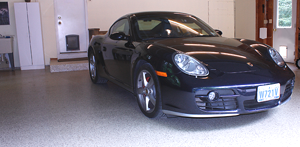 MARTENS Now Installs Durable and Great
Looking Residential Garage Epoxy Floors
"Once the job started John Martens kept in touch, by phone or at the job site. He recently made a follow up inquiry about the floor. I was happy to tell him the epoxy floor still looks great, the melted snow is easy to clean off, and it really helps keep the new hardwood floors free from scratches. I just wanted to thank John and the MARTENS team for the outstanding job they did on my garage epoxy floor last spring. They definitely take pride in their work
. "
Mike B. Henrietta, NY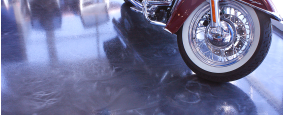 Let the MARTENS epoxy floor experts turn your stained, pitted garage floor into a beautiful showroom-quality floor with our durable GaragePoxy coating. Don't mistake our GaragePoxy coating with epoxy based paints sold at big box discount stores. GaragePoxy is an industrial grade epoxy, engineered to provide long lasting beauty and protection for your garage floor.
If you own a luxury car, an antique car or simply like to have the best looking garage in town, call MARTENS at 585-241-6000. To learn more click here>>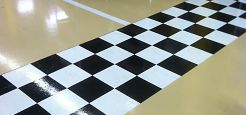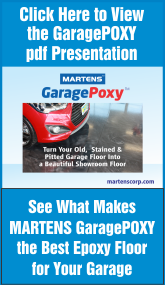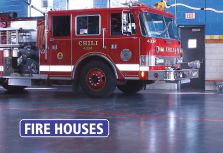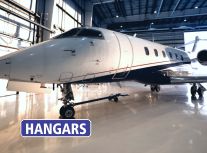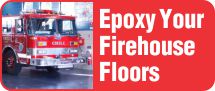 When it came to improving the Yorkville, NY fire department garage floor, the contractor of choice was MARTENS.

The durable industrial grade epoxy floor installed by MARTENS, not only protects the existing concrete floor from salt damage and wear, it provides a safe non-slip surface that is very easy to maintain. Functionality is improved as well. Using 3 different color epoxies and incorporating accent stripes, designated parking areas for each fire truck are clearly definined.
Yorkville Fire Department Chooses MARTENS.